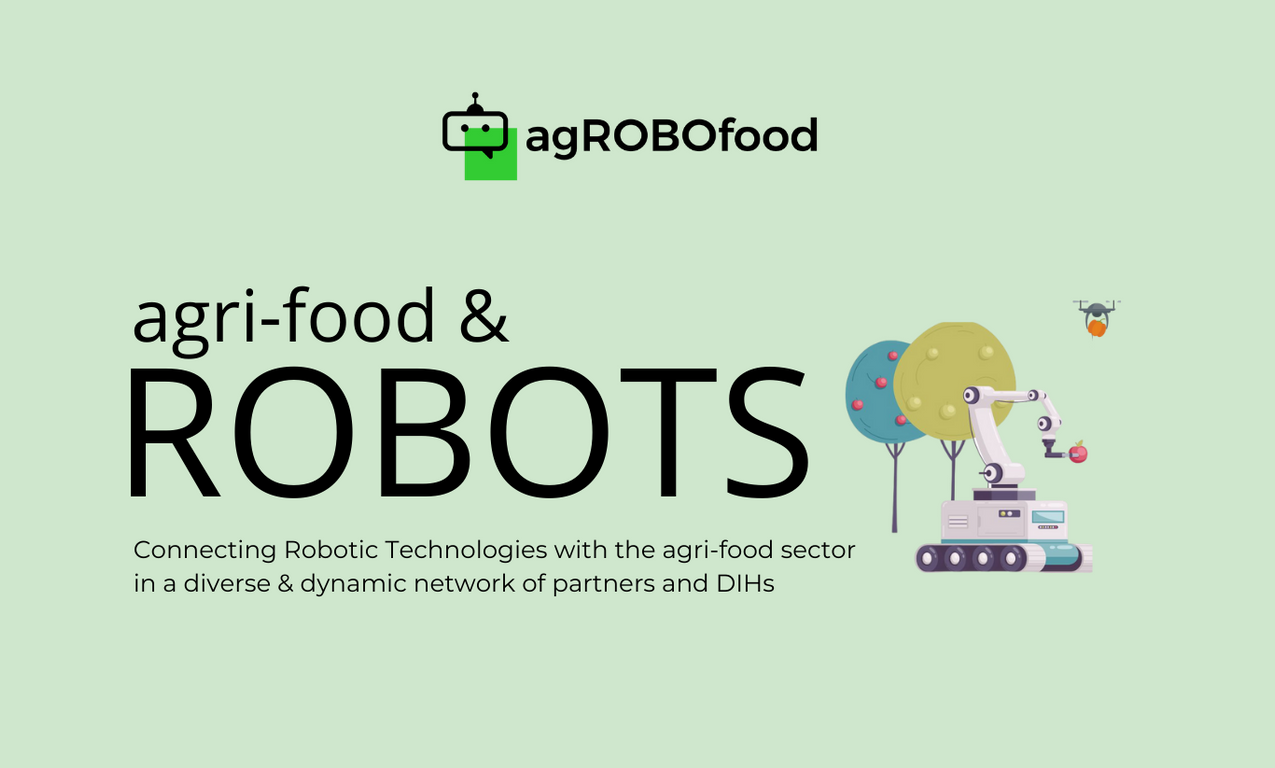 Launch of new website page for agROBOfood!
We are thrilled to announce the official launch of the new website page for agROBOfood, an EU-funded Horizon 2020 program that connects Robotic Technologies with a dynamic network of DIHs.
Our innovative project seeks to offer seamless access to applications of the latest European agricultural robots. By bringing together DIHs, SMEs, and Farmers under a shared goal (the digitalisation of European agriculture) we foster the creation of a competitive, robust, and modern European agri-food sector, where innovation and sustainability are at the epicenter of all activities.
Through our dynamic, ever-expanding Network we aim to build an ecosystem where robotic agricultural technologies move out of the lab and into the field. Our goal is to lower the barriers that agri-food companies face when exploring the newest robotic agricultural solutions. We want to ensure that small-holder farm owners, land workers, as well as industry leaders have the right tools at their fingertips, in order to provide high-quality and healthy products and services while preserving biodiversity.
The agROBOfood website will serve as a central point of reference for our project, with up-to-date information about the services we provide (i.e. Ecosystem support, Scale-up services, and Digital Agronomy), the network of inter-connected DIHs and Businesses, the available (public and private) funding opportunities and so much more! Visitors can find a wealth of additional resources, including the latest news and upcoming events, and information about the state-of-the-art innovation demonstrators, developed within our project and with the support of our experts.
We invite you to visit the agROBOfood website to learn more about our project and discover how you can join our network!
As we launch our new project website, we are eager to hear your thoughts and feedback. Your opinions are essential in guiding us toward providing better services and enhancing our understanding of your experience with the agROBOfood network. We encourage you to take part in our survey and answer the questions to help us improve the quality of our network. Your response is incredibly valuable, and we appreciate your time and effort in providing us with your feedback.