The project
The agROBOfood Project
The European Agri-Tech Robotic thought leaders and innovators are brought together to collaborate and set the foundations of modern agriculture in one place: the agROBOfood network. The aim of our network is to lower the barriers for agri-food companies to access and implement the newest robotic agricultural solutions.

Top-level agri-food professionals, scientists, mechanical engineers and business development experts explore new ways to connect, collaborate and push the boundaries to find sustainable solutions that solve the problems of modern agriculture. A unique and dynamic ecosystem, with multiple partners that is continuously growing and evolving. Our network is open to new members who want to accomplish new projects in robotics agriculture. Reach out to us!


Join us as a partner
Future-Proofing Robotic Innovations in Agri-Food:
agROBOfood brings together stakeholders from the entire agri-food community to address the challenges in agriculture through the uptake of agri-food robotics. Intelligent robots help farmers improve, automate and optimize their processes, in every possible way.

What is unique about agROBOfood is the connectivity of the network's members, across the European Union and the wide array of services provided by experts with extensive experience in the field.
Community of Experts: Digital Innovation Hubs (or DIHs) are one-stop shops supporting companies to respond to digital challenges and become more competitive. They offer a complete service portfolio that expands from business support and testing environments to technical support of market ready solutions and final market rollout.

Supporting Modern Agriculture: The niche market of agricultural robotics has been fragmented and developing rather slowly in Europe. To change that, the EU has created a state of the art, cutting-edge reference point; the agROBOfood network. Through this network, you can find support in the digitalisation journey of your business by accessing the unique community of experts, specialised in agrobots.

Labor shortage problems, agri-food production systems that are unstable and lagging behind, can be addressed by scaling robotic solutions in farming processes, exploring financing opportunities and implementing demand-driven innovations where and when needed.

Demand-Driven Innovation: The value of agri-food robotics is based on its ability to be tailored to the end-user's needs. A new sustainable agri-food future is here, being built with human-robot collaboration. The agROBOfood network provides hands-on experience through cross-border experiments that are deployed in various innovation fields. These experiments further allow networking opportunities with experts across Europe and business expansion possibilities.

Growing Stronger Together: agROBOfood aims at stimulating growth by attracting and connecting new Digital Innovation Hubs and SMEs of the agri-food sector within its network. Building and expanding bridges among partners, creating more opportunities for collaboration and stimulating business growth are three ways of transitioning towards a stronger, sustainable and more sustainable agricultural production that utilises robotic technology.

The Future is Now: Attaining sustainability for the network is achieved through developing inclusive and adaptive business models that allow for sufficient revenue generation.The three levels of services create the right balance between innovation and sustainability and ensure the adoption of a stepwise approach that addresses the challenges and needs of the agri-food companies and actors involved.
Fields and Technologies
agROBOfood members, from DIHs to SMEs, are active in developing agri-robot technologies and products. But which are their main areas of focus?
Agri-Food Innovation Fields
Arable Crops, Horticultural Crops & Pastureland farming: Arable crop production refers to the systematic use of land to commercially grown plant crops. Arable crops refer explicitly to the production of cereals, oil crops, pulses, and root crops like potatoes and sugar beet. Horticultural Crops refers to the outdoor production of fruit, vegetables, grapes, olives and ornamentals. Pasturelands refer to the activities to manage land suitable for grazing by livestock. All these crops also come back in the concept of precision agriculture.

Greenhouse Crops: Greenhouse crops refer to the farming systems that make use of greenhouses to get more control of production circumstances. Crops include fruit, vegetables and ornamentals. The crops can be grown in the ground or above ground on growing benches in a sheltered construction that provides warmth andprotection.

Livestock & Aquaculture: Livestock farming is the commercial farming activity where production animals, such as cows, pigs, sheep, or chickens are raised and kept in an agricultural setting to produce diversified products for consumption such as meat, eggs, milk, fur, leather, and wool. Aquaculture refers to the controlled farming systems where fish are raised and kept, and to the ocean environment to produce and harvest fish, seaweed and shellfish. A new rising sector will be the farming systems to produce proteins from insects.

Post-harvest: In agriculture, postharvest handling is the stage of crop production immediately following harvest, including cooling, cleaning, sorting, and packing. These activities take place at the farms before they will be delivered.

Food Processing: Food processing is the transformation of agricultural products into food, or of one form of food into other forms. Food processing includes many forms of processing, from grinding grain to make raw flour to home cooking to complex industrial methods used to make convenience foods.

Logistics Transport & Retail: Logistics and transport of agri-food products impose a time constraint to scheduled production processes and are important to prevent the loss of products and/or damage to product quality. Retail is making the products available for purchase, both business-to-business and business-to-consumer.
Technology Fields
Sensing Sensing in agri-food refers to the methods of acquiring digital data and information from various processes, objects (e.g. plants, machines and animals) and their environments with the use of sensors; moreover, with the capability to add a timestamp and geo-reference.

Data Processing & Infrastructure: Data processing is the process of bringing data to a desired location so that it can be used, checking and safeguarding its quality, and transforming it into meaningful information for different users according the FAIR principles. Data processing can happen locally at the data collection machinery or remotely in a data process centre, and it connects different actors through its data infrastructure.

Data Interpretation & Visualisation: The information extracted through data processing comes to value when it is interpreted in the right context such that it can lead to decisions that can be performed by robots or humans. Modelling, visualisation and advanced decision rules (e.g. Artificial Intelligence) are used in this technology field leading to corrective or preventative actions towards a desired outcome. Such conversion is considered as interpretation of the data.

Robotic Manipulation & Handling: To replace physical actions that humans do not want to do, or cannot do because circumstances do not allow it, a robot has to perform specific manipulations and handlings. Many robotic solutions require grasping and moving of objects with robotic arms mounted on a platform. In this field multi-dimensional manipulation of platforms, arms and actuators is core. Also the interaction of robots (robot-to-x interaction) with their environment is part of this technology field.

Robot Navigation & Co-operation: Every automated or robotic solution that needs to move through space to perform an activity, needs to be capable of navigating through said space. The concept of environmental perception for movement is referred to as Navigation. Robot co-operation includes mission planning, manoeuvre planning and motion planning. Upcoming is the field of co-operative robots where robots and humans work together to perform tasks.

ELSA and Business Modelling: The design of robotic solutions needs to deliver trusted, safe end ethical robotic systems. To support market introduction it is also important to incorporate business modelling, market information (product and labour), ethical values, legal issues, societal aspects, and training and education into the innovation process.


ROBOTICS COMMUNITY FOR AGRICULTURAL GROWTH
Building a community of interconnected experts in agrobots requires strategic planning, resources and determination.
The agROBOfood network has successfully created a community of 92 DIHs, 60 SMEs and 75 agri-food researchers and mechanical engineers that provide expert support and infrastructure to companies that wish to transform their businesses and adopt robotic technologies.
The mission of agROBOfood is to boost the uptake of robotic technologies, by providing services in 3 different levels depending on the user and its needs.
The introduction of agri-food robotics will accelerate the transition to a sustainable and competitive European agricultural sector.
Regional Clusters
Contribution to regional development: One clear role of DIHs in many regions is to make support easier to find, by making the system more transparent and interconnected. For example, by offering one-stop shops where a DIH helps and guides an SME through the innovation support system.

Leading the digitisation of the industry: The agROBOfood network has created 7 Regional Clusters to facilitate the provision of services at a regional level. Several DIHs are connected to a cluster, and it is their role to lead the developments of robotic integration in agricultural environments. They organise actors to identify needs and opportunities and deliberate about industry needs. Discover the network's regional clusters:


Deliverables
During the project's deployment, research and experiments have been carried out in different innovation fields including irrigation, crop protection and food processing methods. Digital transformation through the implementation of automation and robotics is now a concrete reality.
agROBOfood has also developed a practical Repository of the deliverables that were submitted throughout the project.
Browse & explore the wealth of resources in the field of agricultural robotics.
WP1 - Competence Centers and Technical Expertise Management

WP2 - Service support and business modeling

WP3 - Communication for ecosystem building

WP4 - Innovation Experiments: robot demonstrations and network assessment

WP5 - Open Call Management

WP6 - Building a sustainable network of agri-food robotic DIHs

WP7 - Project Management

WP8 - Ethics
The Ecosystem
Robotics Community for agricultural growth
Building a community of interconnected experts in agrobots requires strategic planning, resources and determination. The mission of agROBOfood is to boost the uptake of robotic technologies, by providing services in 3 different levels depending on the user and its needs. The introduction of agri-food robotics will accelerate the transition to a sustainable and competitive European agricultural sector.
Ecosystem Support
To ensure its sustainability and future growth, the agROBOfood ecosystem provides a wide array of services to its members, primarily the Digital Innovation Hubs. agROBOfood Ecosystem Support offering enables DIHs to stand as a strong reference point in the network and includes:
Core business strengthening: Ecosystem partners can provide products or services (complements) that add value to the Digital Innovation Hubs' work, resulting in the provision of higher quality services from their end. For example, agROBOfood can support DIHs to enhance their knowledge, which will, in turn, be used to support SMEs and start-ups in the line of business.

Market access expansion: agROBOfood ecosystem can open new channels for existing products or services.

New ventures launching: Ecosystems can present new opportunities for launching new ventures separate from the core business, for learning, financial returns or diversification.
All the offerings come together under the website/ innovation portal. It is the place where all stakeholders connect to share knowledge, drive innovation and create value.
Scale Up/ Acceleration Services
Built around a community of highly trained experts who make up the Hubs, this cutting edge robotic-centric and niche service provides infrastructure, advice and training on trending agri-business and robotics technology matters to SMEs embarking on their digitalisation journey. Scaling-up the results of agricultural robotics solutions is at the heart of this service portfolio and includes:

Skills and training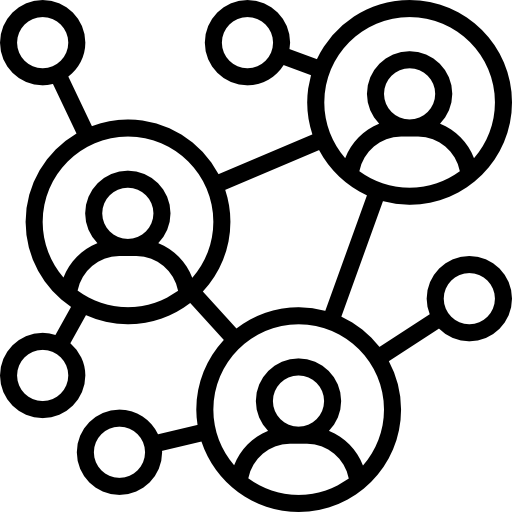 Ecosystem and Networking opportunities

Test before invest

Support to find investments
Skills & Training Services
Business mentoring & start-up support: This service concerns the support from a mentor or coach with deep knowledge in specific Business sectors and/or technologies, processes etc. The service is directed to both established SMEs, as well as start-ups and can help strengthen both business and individual entrepreneurial skills. The service can incorporate a range of offerings such as business establishment, business development, business strategy, human resource management, or others as agreed between the service provider and your organisation.

Business model innovation booster: This service involves a series of working sessions to analyse the current business model of the company and scope potential new business opportunities that can drive growth and competitiveness. Several business innovation methodologies such as the Business Model Canvas (BMC), Lean start-up, Value Proposition Canvas, customer journey, or similar can be applied to analyse the current and future business model. The end result will be a personalised strategy for business growth.

Business plan development support: This service consists of expert support in developing a particular part of a your organisation's business plan. Potential areas to be covered by this service include: investment plan, sales & financial plan, marketing strategy, commercial plan, and operations & HR. The concrete aspect to be covered will be agreed prior the start of the service between your organisation and the service provider.

Defining your digitalisation strategy: This service consists of an analysis of the current level of digitalisation of your organisation focusing on products, processes, data sources and IT infrastructure. From this analysis the service provider will define a customised digital strategy aligned with the current business strategy for your organisation.

Potential analysis: In close collaboration with your organisation, the service provider will identify the robotics automation potential for each step of the target process.

Proof of concept: In an initial workshop, your organisation and the service provider will discuss the developed concept and identify the tests that need to be executed. The service provider will the test the concept in the discussed scenarios either by simulation or in reality. In a final workshop, the service provider will present the results of the executed tests to you and also give an assessment whether the concept works as planned.

Specific R&D: The service provider will co-operate with your organisation in order to solve the specific development challenge based on an existing technology concept. This could be the development of certain functionalities or general technical support during the development process. The service will involve at least an initial and a final workshop. The initial workshop will be used to define and understand the problem that needs to be solved. The final workshop will used to present the results of the service.


Innovation ecosystem & networking Services
Access to specialist expertise to support R&D&I activities: The service provider will take care of finding the right expert for your problem as well as organising an initial meeting between your organisation and the expert to discuss your problem. The service provider will use the agROBOfood network to identify the right expert and initiate contact as well as setup an initial meeting.

Dissemination package plus: This service offers possibilities to share "Innovation Demonstrators" and "New Products" in the field of agri-food-robotics through the agROBOfood network to increase product outreach. Innovation Demonstrators are pre-market concepts, whereas New Products are commercially available. Showcases, linked to a specific agROBOfood member, can be shown publicly and searchable by keywords on the agROBOfood website in the appropriate catalogue (Innovation Demonstrator or Business Directory). Showcases can also be mentioned in the agROBOfood newsletter under the item "New Show Cases" or "Innovation Experimental Results". Getting your business, brand, products and messaging out in front of influential sources who are connected to your target market and promoting you to their followers will increase chances of finding customers.

Joint, precompetitive R&D: The service provider and your company discuss the technical challenge at hand. The service provider will then evaluate whether consortia exist that can provide help or advise if creating a new working group makes sense. If there is no existing group that can cater to your needs, as a follow-up service you may wish to identify potential organisations that could be interested in a collaborative R&D project, see service "Support in creating consortia for follow-up projects".

Market assessments: This service will deliver a market assessment for a new product or service. It may include desk-based research (market size, trends, segmentation, entry barriers, competition, risks) and/or field research (surveys, interviews with potential customers, distributors). The focus can be on European/Global market or a particular country.

Matchmaking & Brokerage: Tailored competence and skills brokerage, partner search, and recruitment for which the service provider will make use of the agROBOfood network, search tools, ecosystem catalogue, website, show cases, and list of network-members. Match-making requests can be handled in an active and non-public way, or could be passive and public in the form of match-making requests spread through the website (database), newsletters or the eco-system e-mails. A local DIH will communicate with the SME and deliver the targeted search request text.

Project Management for R& D&I projects: The service provider choses an experienced project manager whose profile fits to your needs. The project manager will use state-of-the-art project management methods as well as technical experience to ensure smooth operation of the research, development and/or innovation project.


Test Before Invest Services
Access to laboratory facilities: The service provider has facilities to experiment with a certain type of product required by your organisation for development, experimentation, testing or evaluation purposes. The service provider offers support to setup the requested trials and corresponding access to these facilities.

Access to test sites: The service provider has facilities that enable your organisation to test your product in a relevant environment. The service provider offers support to setup the requested trials and corresponding access to the test site.

Benchmarking analysis: Customised market research that compares the performance of your product with similar products available in the market. You and the service provider agree upon which capabilities should be compared. The service provider will then research products that are available and compare their performance with the performance of your product (from specification). Practical testing is not included (see services "access to laboratory facilities" and "concept validation").

Concept validation: The service provider supports your organisation to define the and carry out tests and demonstrations to validate the functionality of the your (semi-)integrated prototype in a relevant environment.

Functional safety assessment: The service provider will execute a safety check for your product. The service provider will check the customers product development process and can also execute a number of tests with a product prototype to check the compliance of some functionalities with existing standards. Product certification is not included (see service "Product certification").

Product demonstration: The service provider has facilities, that provide the operational or relevant environment for the customer's product. The customer and the service provider agree on a demonstration that shall be created by the service provider. The customer provides the product or protype, which shall be demonstrated.

Product qualification: The service provider has the facilities and capabilities of executing a product qualification which includes long term tests and demonstrations in an operational environment. The service provider and customer will agree on a number of tests that are needed to validate the product. The service provider will execute the tests and create a validation report.

Prototyping: The service provider will based on the customer's concept design build a prototype. Based on the customer's needs functionality tests are executed on the prototype.

Provision of tech infrastructure: The service provider grants the customer organisation access to a type of equipment. Depending on the characteristics of the equipment either access to it is granted or a renting agreement between service provider and customer is established.

Product certification: The service provider has the facilities, expertise and accreditation to provide the type of certification required by the customer. The customer provides the product for evaluation and certification.


Support to find investments Services
Finding public funding opportunities: The service incorporates a number of activities related to the identification of public cross-sectoral funding opportunities at National, EU and global level. The first activity includes a "Funding needs assessment" where the funding needs of the your organisation are identified. The second activity includes the identification and presentation of public funding opportunities based on these needs, including rules of participation. The third activity includes a brief introduction to the application process. Examples of funding opportunities include public grants, endowments, local funds, as well as national and regional initiatives.

Finding private funding opportunities: The service incorporates a number of activities related to the identification of private cross-sectoral funding opportunities at National, EU and global level. The first activity includes a "Funding needs screening" where the funding needs of your organisation are identified. The second activity includes the identification and presentation of private funding opportunities based on the customer needs, including rules of participation. The third activity includes a brief introduction to the application process. Examples of funding opportunities include both traditional funding sources (bank financing, lines of credit, VCs/business angels) and other private sources (crowdfunding, individual networks of investors, alternative lending platforms).

Support in creating consortia for follow-up projects: This service concerns the developing of consortia for the implementation of large or small-scale R&I Projects. The first step of the service includes Project need analysis in order to identify potential partners based on specific project needs (e.g. research partners, industrial partners) and based on the potential funding mechanism requirements. The second step includes potential partners identification and presentation, while the third part includes communication and engagement with potential partners.

Support in IPR management: This service concerns the basic support of SMEs in Intellectual Property Rights (IPR) issues such as IP filing (patents, trademarks and registered designs), IP prosecution (from filing to grant of IP), Trademark, design right and patent renewals, dealing with all aspects of IP infringement, specialised IP issues (e.g. plant breeders' rights), advice on IP portfolio management and commercialization, IP licensing. *This service includes basic introductory support for IPR issues and does not substitute necessary legal advice*


Digital Agronomy Solutions
Robotics are an integral part of the new era of agriculture, and this change is impacting the whole value chain, including our network's end-users; the farmers.

Today farmers and growers need training in order to get acquainted with commercially ready robotic solutions that revolutionise the industry and can increase their profitability and productivity. SMEs that belong to the agROBOfood network provide advice, support and specialised services regarding automation and the new ways of organising agricultural work.

Ensuring that farmers keep up with the technology that is impacting agriculture and its value chain and stay informed about the latest innovations and solutions for the development of agricultural robots (AI, drones, sensors, etc.) is at the heart of this level of services.